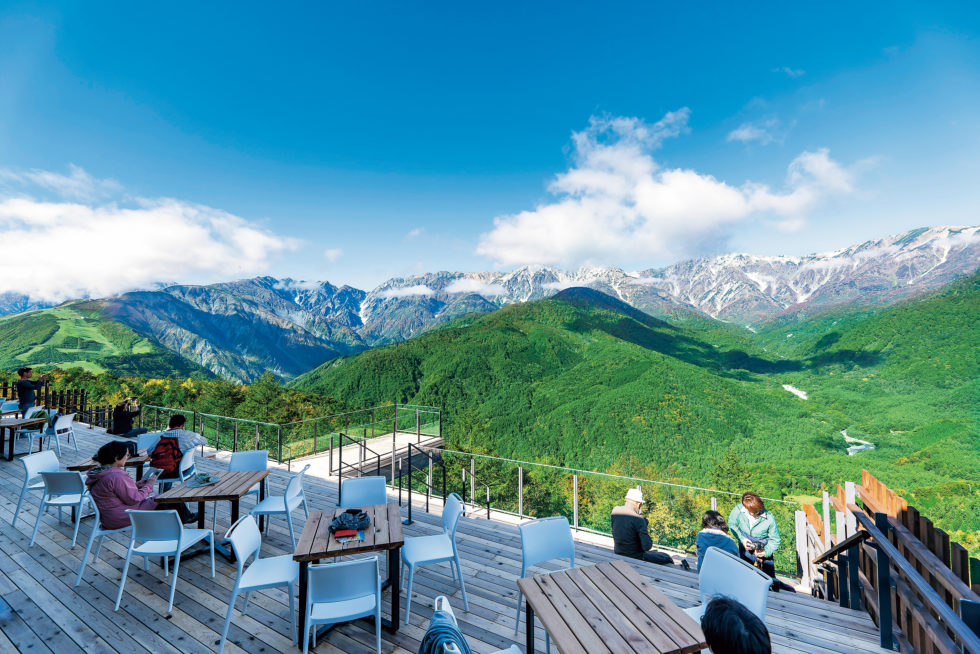 ①HAKUBA MOUNTAIN HARBOR
Enjoy glorious panoramic views from the summit terrace
A terrace with superb views on the summit of Hakuba Iwatake at an elevation of 1,289 meters. Facing the Hakuba Sanzan three peaks, in fall you can enjoy the famed Northern Alps Sandan (three-color) autumn leaves. It also features the Shinshu region's first branch of THE CITY BAKERY, a long-established bakery in New York.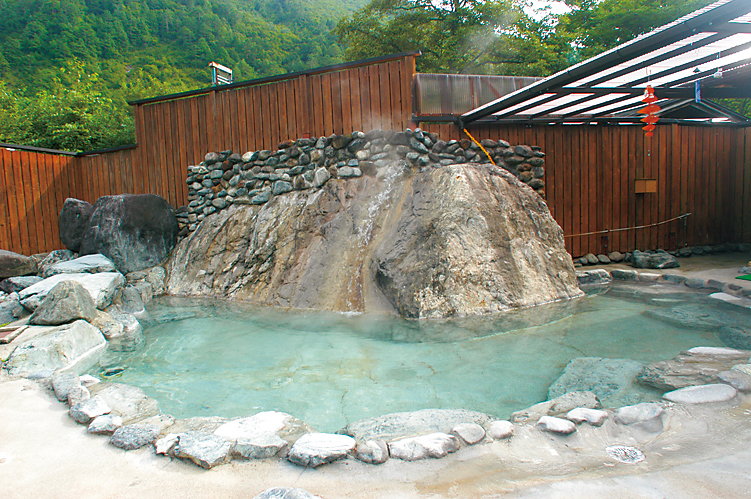 ②OBINATA NO YU
Relax in an open-air bath made of a natural gigantic rock
The only natural hydrogen hot spring in Japan. Believe to be good for the skin and to have anti-aging properties, this open-air bath with its unspoiled natural setting is popular for soothing the fatigue of travel. Available to reserve for private use for two people or more (booking essential via the website). Transfers can be arranged to and from accommodation in Hakuba Village.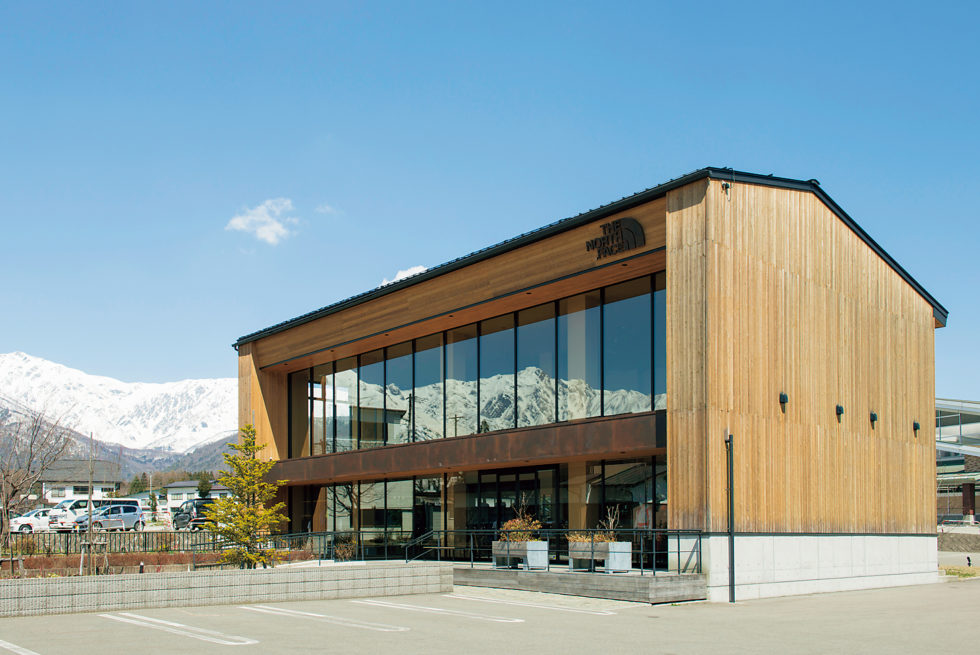 ③THE NORTH FACE GRAVITY HAKUBA
Hidden café within boasts amazing views of the Northern Alps
A retail outlet from iconic outdoor brand The North Face featuring a café on the 2nd floor where you can have a brew and admire the peaks of Hakuba Sanzan. The cafe serves light meals such as cheese on toast and hotdogs. Don't miss the limited-edition Hakuba items in the shop.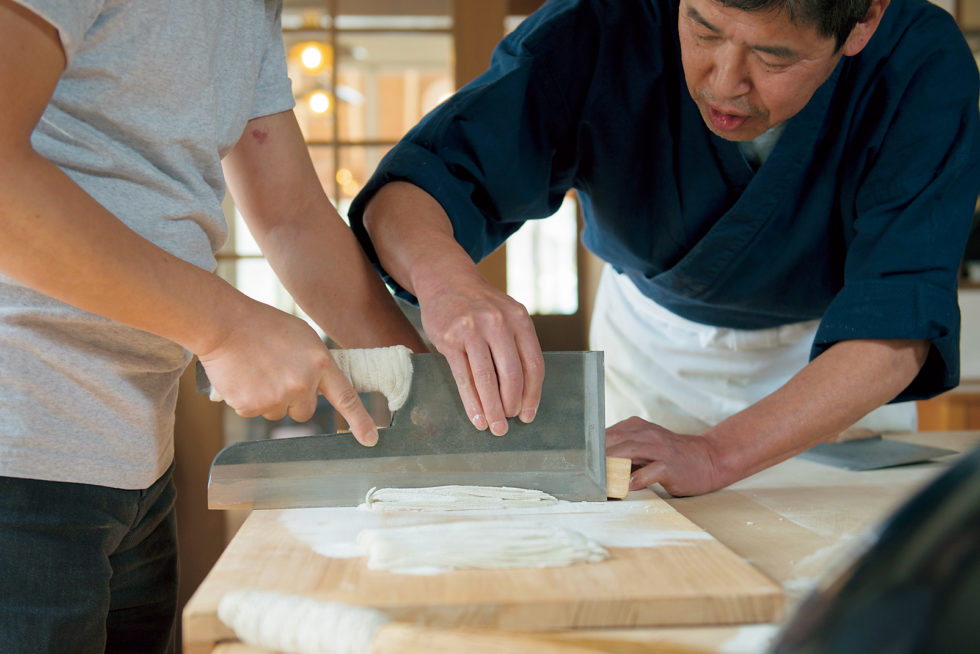 ④SOBAUCHI CHESHIA
Feel like an artisan with this rare soba-making experience!
This soba-making experience taught by a master soba maker is popular with everyone including foreign tourists. After learning four basic processes (mixing water with flour, kneading, flattening/rolling and cutting) you can sample and compare your own noodles with the master's. Available to book April through November.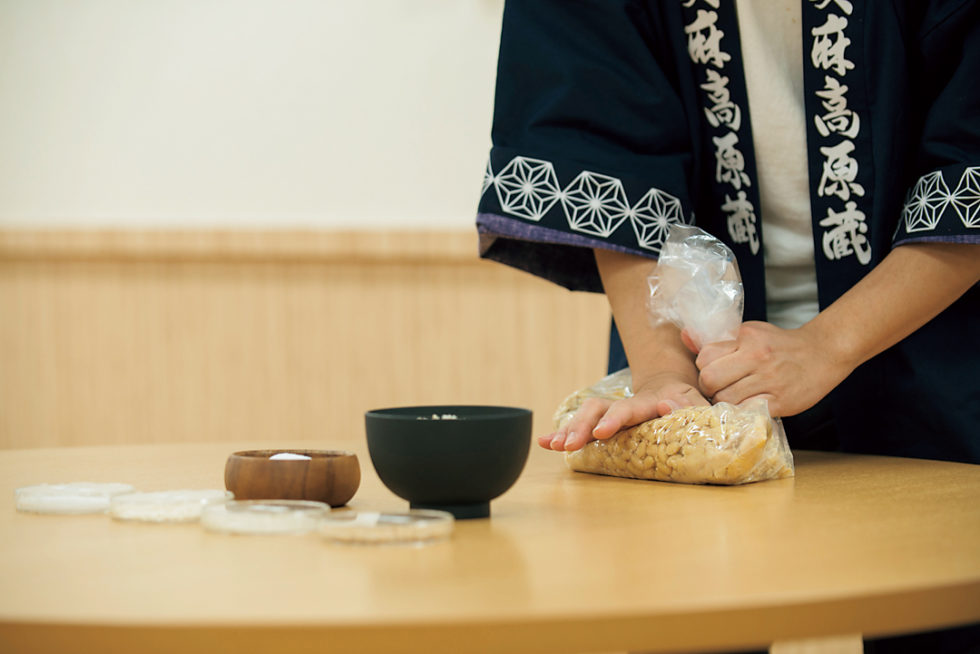 ⑤MARUKOME MIASA KOGEN KURA
Take a tour of the fermentation warehouse, and discover the appeal of Shinshu's specialty miso

Naturally fermented miso is made here in the ideal climate for fermenting and maturing provided at an altitude of nearby 1000 meter, which stays cool even in summer. Two-year-old and three-year-old mature miso can be sold by weight and miso-making classes are on offer. The class must be booked in advance (online or by telephone). Visitors can rediscover the attraction of miso, an essential part of Japanese food culture.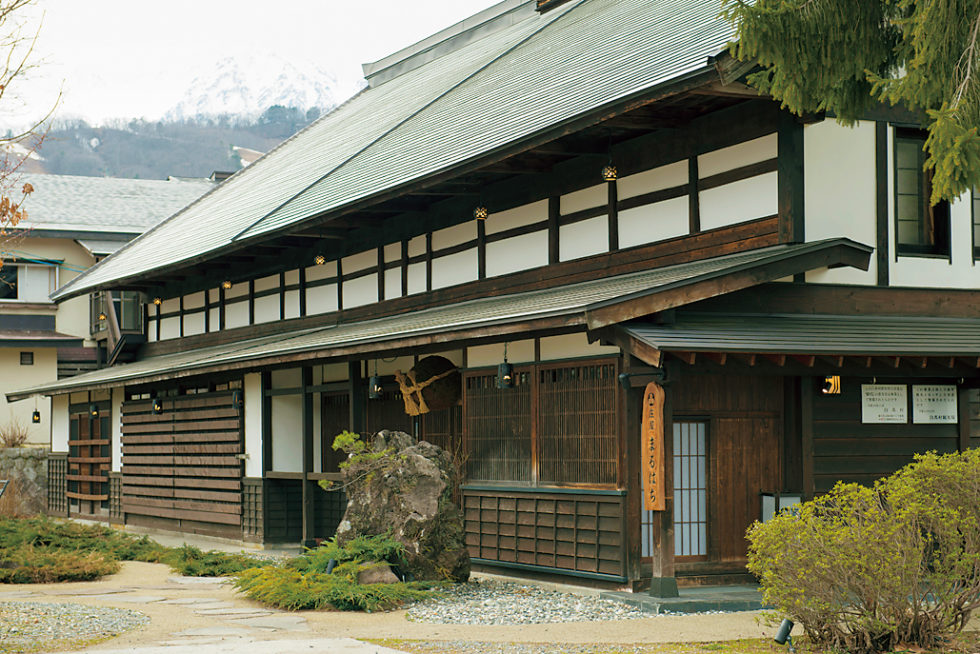 ⑥SHOUYA MARUHACHI
Savor select Japanese cuisine in an atmosphere of old Japan
A Japanese restaurant housed in a 160 year old renovated traditional wooden house. Foreign customers rave about the Japanese atmosphere and food. The menu, heavy on locally-sourced food, includes specialties like robatayaki grilled items, a Hakuba 'sea of clouds' sashimi platter, and marinated grilled Shinshu pork doburoku-misozuke.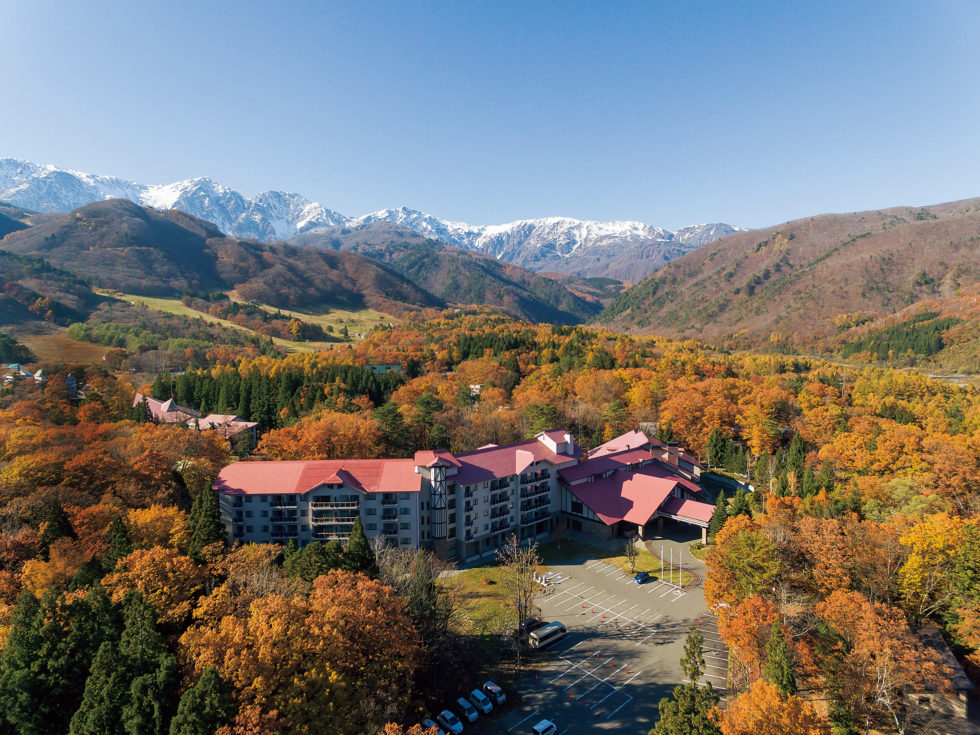 ⑦HAKUBA TOKYU HOTEL : A relaxing hotel that guarantees a comfortable stay in Hakuba
A resort hotel reminiscent of an elegant European log cabin. Inside you'll find a bar as well as restaurants where you can enjoy select courses, like Japanese restaurant Manyo, and French restaurant Chamonix. Guestroom balconies have gorgeous views.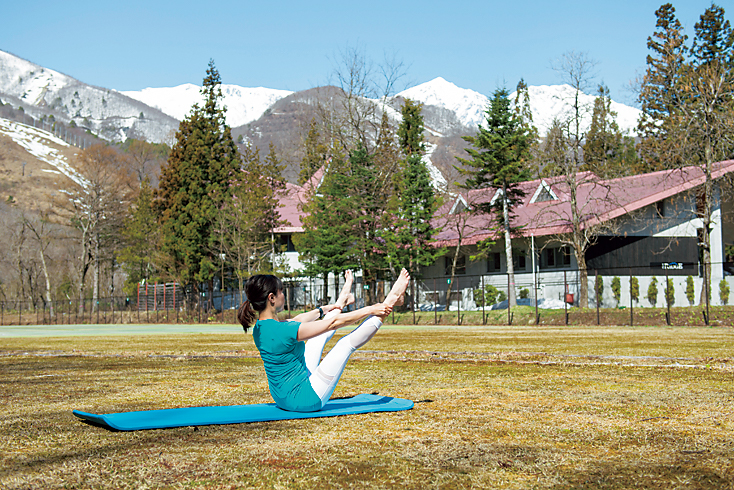 PILATIS AT HAKUBA TOKYU HOTEL!
Guests will be able to enjoy Pilates at Hotel enabling them to reset their body in close proximity with nature and the great outdoors. Sessions last about one hour. You can appreciate this friendly exercise which is also used for physical therapy.